A D I V I S I O N O F E K L A V Y A E D U C A T I O N F O U N D A T I O N
Tricky and not as obvious as it may first appear.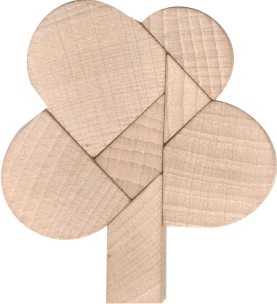 Join the seven pieces of wood together to form the shape of this tree.
Teaching Learning Materials (TLM) can make learning much more effective and fun in classrooms.
Taleem is an initiative in this direction.
---